Maravai LifeSciences Hosts 2023 Investor R&D Day
Highlights include the company's strong foundation for growth, focus on innovation and attractive long-term outlook
SAN DIEGO, Sept. 29, 2023 (GLOBE NEWSWIRE) -- Maravai LifeSciences Holdings, Inc. ("Maravai" or the "Company") (NASDAQ: MRVI), a global provider of life science reagents and services to researchers and biotech innovators, hosted its 2023 Investor R&D Day featuring presentations by Trey Martin, Chief Executive Officer, and other members of the Maravai leadership team that showcased the company's strong foundation for growth, key differentiators, innovations, and attractive long-term growth outlook.

"Maravai has established an exceptionally strong foundation and we are building momentum toward our long-term goal of achieving high teens revenue growth with expanding EBITDA margins," said Trey Martin, CEO of Maravai LifeSciences. "We are well-positioned in growing end-markets with innovative solutions across our Nucleic Acid Production (NAP) and Biologics Safety Testing (BST) segments, and we have the team, technologies, and financial position to execute on our comprehensive strategy to capture the opportunity." Martin continued, "We are committed to translating extraordinary science into everyday miracles and creating value for our shareholders."
At the event, Maravai shared:
Strong foundation positioned for the next chapter of growth

Highlights include the company's strong financial position, innovative talent, broad market reach and strong customer base.

Proven leadership team with significant life sciences experience

Significant breadth and depth of talent has been added across all areas of the business. At the leadership level, Maravai has assembled an extraordinary team of executives with robust life sciences expertise and proven ability to lead.

Leveraging key differentiators

To ensure leadership in the markets in which it participates, Maravai is focused on the following differentiators: own the front end of the customer funnel, be the customer's first choice, leverage world class employee base of industry experts, deliver industry leading technology and intellectual property, and capitalize on our entrepreneurial spirit with an emphasis on speed and agility.

Innovation positions the company for strong growth

Maravai has been delivering customer-led innovation through its proprietary technology. We hold more than 120 patents and focus on 9 innovation areas in RNA and 4 innovation areas in Biologics Safety Testing. Our R&D department boasts a highly skilled workforce with more than 50% holding an advanced degree.

Innovation from discovery to commercialization

Across the nucleic acid production and biologics safety testing business units, Maravai has positioned its product portfolio and future innovations to grow with the customer from drug discovery to commercialization. Maravai focuses intensely on customer success to ensure the highest probability of their drug in development reaching commercialization.

Optimizing and leveraging manufacturing footprint

Maravai has designed and constructed four world-class manufacturing facilities, and since 2022 has expanded the company's facility footprint by over 95,000 square feet to support expanded capabilities and future growth.

Positioned to benefit from favorable macro trends

With its expertise in specific areas, Maravai is positioned to benefit from several macro trends, including the progression and building pipeline for mRNA-based therapies, increased clinical success driven by chemistry and delivery innovations, the advancement of CRISPR-based therapeutics and increasing demand for GMP-quality inputs.

Comprehensive strategy to capture opportunity

A four-pillared growth strategy includes investment in innovation, leverage of manufacturing scale, scaling of the commercial organization and investment in inorganic growth opportunities.
Focused M&A driving long-term value creation

Maravai has established a solid track record of acquiring and integrating best-in-class brands with powerful intellectual property. The company's strong financial position will enable us to continue to pursue targeted opportunities that benefit both business and customers.

2028 financial targets and priorities

We are targeting $700M in revenue and > 40% adjusted EBITDA in 2028, representing an ~18% CAGR from 2023 to 2028. By leveraging our existing capacity and manufacturing footprint, we expect to deliver industry-leading EBITDA margins.


Webcast Replay and Presentation Materials
A replay of the webcast and presentation materials from the event will be available on the "Investors" section of the Maravai website at https://investors.maravai.com/. 
About Maravai
Maravai is a leading life sciences company providing critical products to enable the development of drug therapies, diagnostics, and novel vaccines and to support research on human diseases. Maravai's companies are leaders in providing products and services in the fields of nucleic acid synthesis and biologics safety testing to many of the world's leading biopharmaceutical, vaccine, diagnostics and cell and gene therapies companies.
Forward-Looking Statements
This press release contains, and Maravai's officers and representatives may from time-to-time make, "forward-looking statements" within the meaning of the safe harbor provisions of the U.S. Private Securities Litigation Reform Act of 1995. Investors are cautioned that statements in this press release which are not strictly historical statements constitute forward-looking statements, including, without limitation, statements regarding Maravai's 2028 financial targets; favorable macro trends; the pipeline progression of Maravai's customers' development programs; growth opportunities, including inorganic growth; and future innovations, constitute forward-looking statements and are identified by words like "outlook," "goal," "trend," "target," "believe," "expect," "see," "project," "may," "will," "should," "seek," "anticipate," or "could" and similar expressions. Such forward-looking statements are subject to a number of risks and uncertainties that could cause actual results to differ materially from those anticipated, including, without limitation, continued demand for our COVID-19 related products and services, which currently comprise a significant portion of our revenue, and the other risks and uncertainties described in greater detail in the "Risk Factors" section of our most recent Annual Report on Form 10-K and other filings with the U.S. Securities and Exchange Commission. Actual results may differ materially from those contemplated by these forward looking statements, and therefore you should not rely upon them. These forward-looking statements reflect our current views and we do not undertake to update any of these forward-looking statements to reflect a change in its views or events or circumstances that occur after the date hereof except as required by law. 

Contact Information:
Investor Contact: Deb Hart
Maravai LifeSciences
+ 1 858-988-5917
ir@maravai.com

Media Contact: Sara Michelmore
MacDougall Advisors
+1 781-235-3060
maravai@macdougall.bio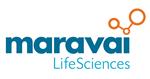 Source: Maravai LifeSciences Holdings LLC

Released September 29, 2023